Infrared Thermometer And Tympanic Temperature Probe
2018.11.26 / Monday
Infrared thermometer and tympanic temperature probe
As a common temperature measurement tool, infrared thermometer is frequently used for measuring patients' temperature in hospitals or clinic.
After a series of data collections and research, the conclusion shows that the temperature reading of the infrared thermometer is far below tympanic temperature probes, the mean difference of them is ±0.68℃. It can be attributed to the reading of infrared thermometer is not the temperature of tympanic membrane, the measuring result is the temperature of auditory ear canal.
For doctors, nurses, and the other health workers, tympanic temperature probe is a better tool can be chosen when the patients' body temperature needs precise and continuous measuring in medical care.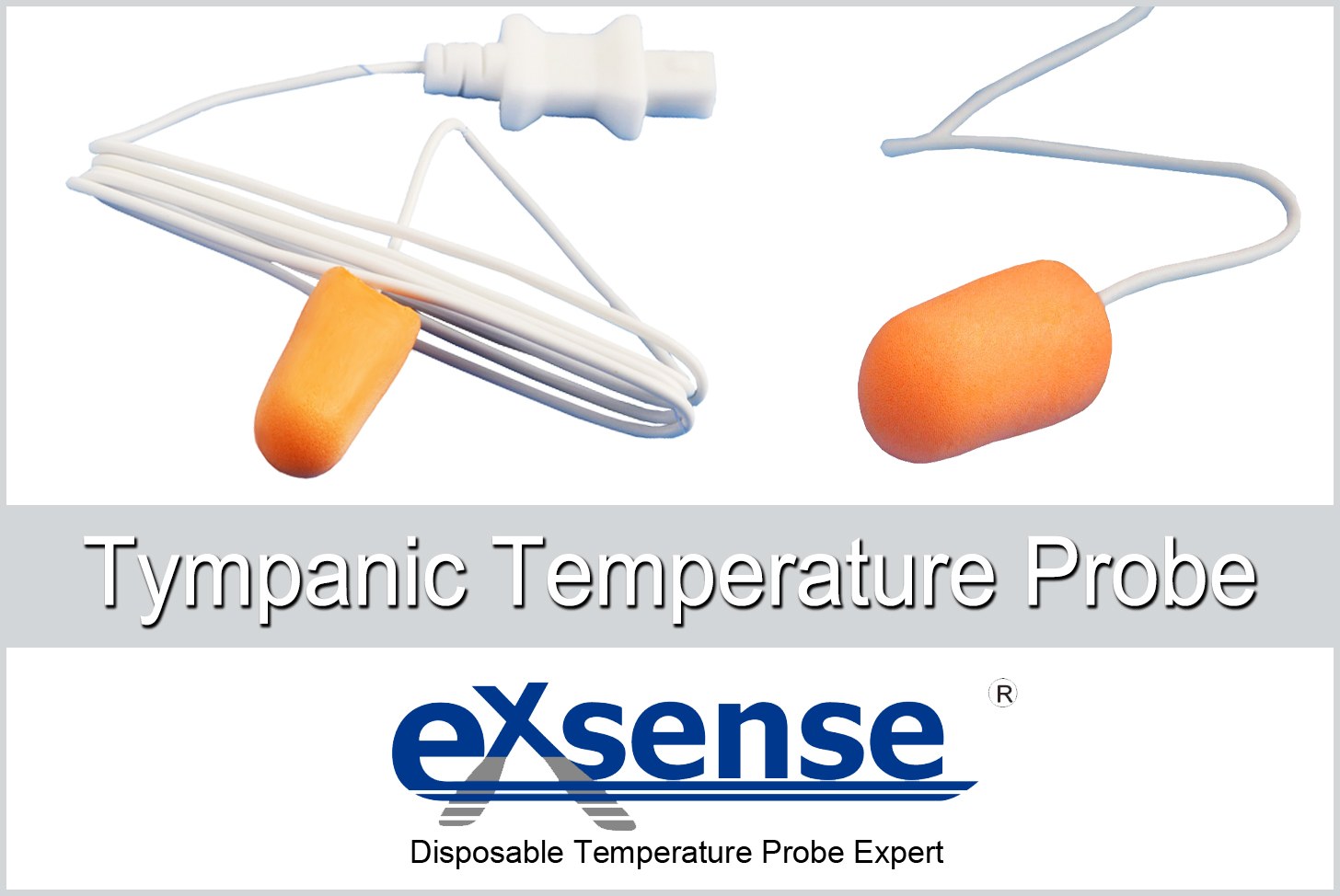 Tympanic temperature is called as the gold standard of patients core temperature monitoring. Considering some common ear canal temperature probes may cause a damage of tympanic membrane, Exsense Medical designed the disposable tympanic temperature probes with memory foam.
It can provide precision degree while eliminating the damage of eardrum. Furthermore, tympanic temperature probe is easy to place and doesn't need to cost time on interval measuring.
That's the reason why tympanic temperature probe is becoming more and more popular in clinical practice.